Waaris is a new TV drama which started on Monday on &TV. It is a story of a mother and her daughter. The mother hides the identity of her daughter and tells the world that she is a son and not a daughter.
The plot is very much similar to Anup Singh's Qissa.
The show is directed by Ashwini Yardi. Waaris is set in the rural hinterland and talks about two warring clans, the Bajwas and Pawanias. In the first episode we are introduced to a worried Amba Pawania (Aarti Singh), who is pregnant with her third child and is already mother to two daughters.
She is worried about delivering third girl child. Family members and neighbors constantly taunt her for not being able to deliver a son. Amba's husband, Charan Pawania (Iqbal Khan) is perfectly fine with girl child.
But, he also thinks that a son is important to retain power and peace.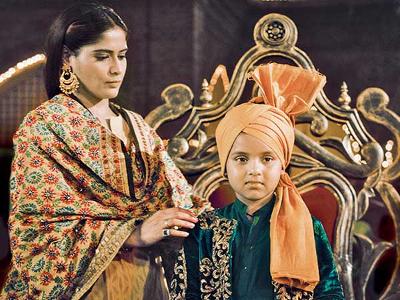 We are also introduced to Jagan, who is younger brother of Charan.He is flirtatious and fiery.
Both the brothers don't share the same thoughts. The episode ends with Charan getting attacked by Bajwa clan.
Will he be able to survive the attack? The actor iqbal Khan according to the reports have a cameo role, so we are not sure for how long we will see him in the show.
According to the makers, it is based on the tradition of Bacha Posh, which is quite prevalent in Afghanistan and Pakistan.  As compared to other shows running on TV, this one has a newer theme. It will be interesting to see how the story unfolds and what twists the show will take.