Movie Name: Waiting
Star cast: Naseeruddin Shah and Kalki Koechlin, Rajat Kapoor
Director: Anu Menon
Rating: 2.5
Story:
It is a story of two married people who meet in a hospital when their other halves are hospitalized after serious illness and injury. Both being in the same boat develop a friendship.
When the star cast of movie is so strong, you expect a lot from the film. Certainly, the performances of the two are commendable and we have no complaints on that part.
But, sadly the only highs in the film is what we already saw in the trailer. The movie lacks sentiments and drama. The screenplay is so dull that after sometime you start feeling tedious. The humor is repetitive and emotions are too shallow.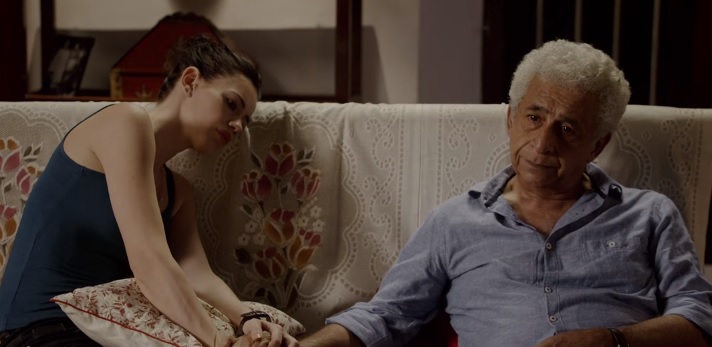 Other than few scenes, the film struggles to hold your attention. Watch only for the power performances.